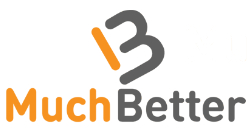 Much Better was created with the idea that consumers could get better payment solutions than what was available on the market. The founders came up with a service that took out the hassle out of online payments. They designed a platform that people could use for their daily needs, whether it's gifting money to a friend or paying a merchant. The peer-to-peer platform allows you to send money and request payments without incurring any fees. Customers have the option of getting a card or wearable device to transact with regardless of their location. These features make spending money hassle-free.
The company is big on rewarding customers and, therefore, structures promotions for its loyal users. If you are lucky, you get to enjoy attractive offers with consistent usage of the platform. The awards that the payment service amassed in the past few years are a testament to the impact it has had. It was the 2018 EGR B2B Rising Star, 2019 Best Alternative or Digital Payments Program, and the Best Startup Innovation winner of 2019. Canada is one of the many regions where the company provides payment solutions to online shoppers.

Use MuchBetter at Party Casino
Use Much Better with Roulette Casinos
MuchBetter was created with gaming in mind. Roulette casinos in Canada are some of the businesses that are cashing in on the numerous benefits of the digital wallet. The appeal of virtual wallets is that they deliver a convenience that is not common with traditional payment options. Firstly, you can deposit money into your account through different means, such as Interac, Visa/MasterCard, and Sofort. If you gamble with Bitcoin, the e-wallet allows that as well.
Another plus point is that customers don't have to redirect too much from the roulette website to the payment app. The transition from one banking page to the other is seamless, which saves time. The app has a global reach, meaning that besides being able to play at different casinos worldwide, you can shop and send money with ease. If you withdraw roulette winnings into your MuchBetter Canada account, you won't have to transfer them into another one so you can use them.
Recommended MuchBetter Casinos
This MuchBetter review includes some of the casinos where Canadian roulette players can transact with the e-wallet. Ensure that you play roulette at a registered website that strives to provide customers with a smooth experience. It doesn't make sense to choose an efficient payment service then have to deal with a casino with poor customer service. We looked at aspects like bonuses, customer support and game selections when deciding these top three MuchBetter casinos.
Spin Casino

Roulette players in Canada have an impressive list of games from which they can choose at Spin Casino. You have different roulette variants from trusted developers that promise exciting gambling adventures. Apart from the interesting gaming alternatives, the casino offers several banking options, including MuchBetter.
Betway Casino

With over 500 games in its library and a welcome bonus of CAD 1,000, Canadian roulette players will love what Betway has to offer. The casino tops the list of Europe's best gambling sites and for good reasons. Established in 1996, Betway built a customer-focused platform that makes gaming unforgettable. You can pay or withdraw winnings using the virtual wallet and other conventional payment systems like credit cards.
Party Casino

Approximately 20 roulette titles are available at Party casino for players in Canada to explore. The casino is famous for its attractive offerings of games, promotions, and rewards. Since 1997 when it launched, Party Casino has provided consistently good service to customers, including the latest payment solutions.
How Safe are MuchBetter Payments?
Safety is a priority for most online payment systems, and Much Better is no exception. The company is part of the Electronic Money Association, and that requires it adheres to a strict code of conduct as a provider. Additionally, it's registered with the FCA, which strengthens its reputation as a safe payment method. The FCA requires providers to hold client monies in trust accounts for protection. Device pairing is one of the security measures the payment service provides to look out for customer information. You can rest easy that the details you provide when registering and using your account are properly guarded.
The e-wallet has a transaction review system that lets you monitor your activities on the app. You have control over the transactions that you allow to go through. Look up the data privacy terms of the company to learn how they store and use your data. MuchBetter casinos also have individual security protocols to protect customer data. For iOS users, TouchID offers an excellent way to bolster the physical security of your device. Android users have a variety of options as well that vary across devices.
About MuchBetter App
Roulette players in Canada can use an app for MuchBetter payments, allowing transactions on the move. The app was the SBC awards 2019 Mobile Payment Solution of the Year. It's a well-designed platform that makes mobile payments less of a struggle. The app is fast and comprehensive. Anything that you can find on the standard site is available on mobile. If it's the FAQs section you want to check out or the press page, it's all there. Access all your information on a hand-held device and cherish the convenience it offers.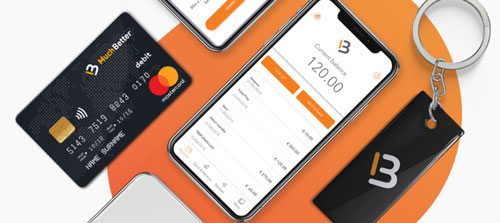 Advantages of MuchBetter

Accessible on multiple devices
Low MuchBetter fees
Good security on the platform
Disadvantages of MuchBetter

You must log in from the app
A long list of non-serviced countries
Only EEA member nations get the Mastercard
FAQ
How do I register with MuchBetter Canada?
A few simple steps will have your account ready to use. On the homepage, click the 'Sign up for Free' button and submit the required registration information. Create a PIN that would be part of your login credentials and wait for the approval.
What are the fees for a MuchBetter account?
The payment service does not charge customers to open an account. However, MuchBetter withdrawal and deposits can come with particular fees depending on the size and mode of transaction.
How long do transfers take?
Deposits are instantaneous, meaning that your funds are available to play with as soon as you hit that send button. Withdrawing from a casino can take 1 to 24 hours, depending on the duration of the process at a specific site.
What are the transaction fees?
MuchBetter fees for depositing and withdrawing will depend on the payment method you use. For example, bank transfers are free, while a credit card can incur up to 5%. Therefore, confirm with the service provider about specific fees.
Are there deposit limits with Much Better?
Again, the chosen mode of payment dictates the deposit limits. You can deposit anything between CAD 1 and 20.

Artikel:
MuchBetter
https://www.online-roulette.com/wp-content/themes/roulette/images/logo.png
Online-Roulette.com