Many casino websites now offer gambling on Android. Most of the games in these platforms are optimized for use with Android phones. They cover all the categories and game types, including roulette. Many new players are not playing on a PC as they can play on the go by visiting Google PlayStore for a casino app, which has all these games.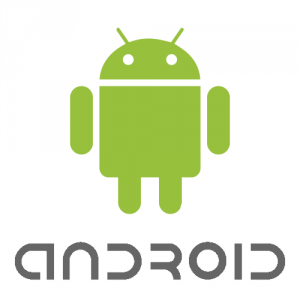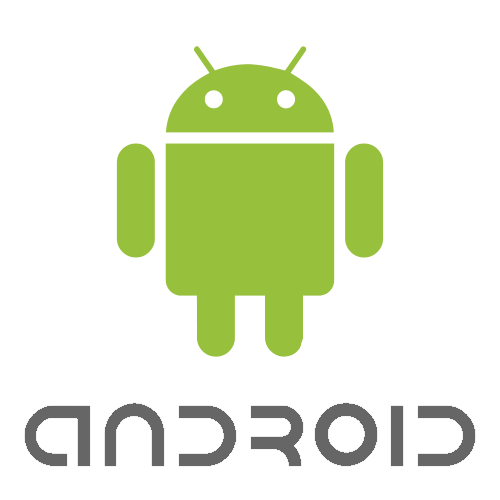 Android versions of the roulette game are leading apps as they enable you to play for real money.
In this review, you will know the features of the best Android roulette app that include:
The available number of roulette variants
Advice on playing an Android roulette game
Any bonuses that you might get on playing on the app
What Roulette Variants Can you Play with Android?
Unfortunately, in spite of the many roulette variants out there, a few are accessible on Android devices. The mobile gaming platform is still developing. This is why you will only find a few roulette variants available in many casinos. Most variants are based on French, European, and American variants. You will notice that French and European variants are the most popular due to their better odds.

If you play European roulette, you have to contend with a 2.7% house edge. However, for the French version, the house edge varies with the bets placed. If you place on even money, your house edge stands at 1.35%. However, if you go with non-even money, you house edge may go up to 2.7%. On the French version, there is one La Partage rule, which allows you to get half of the stake back if you lose. Most casinos stay clear of the America roulette as it has a house edge of about 5.26%.You may also find Android casino apps having other variants such as Progressive Roulette, Roulette Pro, Roulette Low Stakes, Mini Roulette, 3D Roulette, and Roulette Pro.
Android Roulette Playing Guidelines
Start by selecting the Android Roulette App Canada to play on the Google Play, download, and install it. If you are new, sign up at the casino on the phone. In case you are playing roulette with your stake, you are required to load your account with cash. You can save the preferred payment method details so that you are not required to login every time you make a deposit or a withdrawal. Once the account is loaded with cash, scroll through the roulette offers and find the ideal one to play. Learn several betting strategies while at it.
Martingale: With the system, you stake double the last bet after every loss. Here is an example; if you bet with 25 CAD and lose, you bet with 50 CAD. You will recover all your losses when you win.
D'Alembert: By using this strategy, you increase the bet by one on losing and lose it by one after a win.
Reverse Martingale: The house doubles the bet after each win until you lose. Here is an example; if you bet with 10 CAD and win, you bet with 20 CAD on the next bet. If you win, you play with 40 CAD. When you lose, you revert to your original bet.
Fibonacci: With the strategy, you add you previous number when determining how much to bet with. The number sequence follows this order 1-1-2-3-5-8-13-21, moving forward.
Pros of Android Roulette Apps

Convenience: Roulette App for Android phones offers convenience to its players. It allows them to play roulette on the go.
Can accommodate several devices: Given that Android is an open-source platform, you can have as many online casinos as well as mobile devices covered on it.
Ease of Access: You can always find a Roulette App for Android on Google PlayStore. Apps are free to download and install. They also do not eat up the device space and RAM.
Cons of Android Roulette Apps

The screen size is tiny: Due to the small screen size, you do not enjoy the full graphics and game experience. Most devices have screens less than a fifth of a regular PC screen. This is why players play on Android tablets.
Internet instability: Android Roulette Apps require stable internet for the proper game experience. With unstable internet, you must restart your game every time you lose connection.
Slowness: The mobile casino is quite slow as players are limited on a single table. Therefore, you may not get many bets in an hour.

Our Tips
Roulette is deemed to be the easiest casino game that you can play. If you want to try it for long, consider the tips below to make more cash.
Consider outside bets: These bets include even pockets, 19-36, 1-18, odd, black, and red pockets. You have a 50% chance of a win with these bets.
Go for European roulette: While there are great roulette variants across the board, you are better off with European and French variants. This is because they increase your winning chances.
Go for reputable apps: With a reputable Android Roulette app, you are sure that you have a fair chance of a win and that you will be paid after winning. These apps also ensure that your information is safe.
Consider various strategies: Identity which strategy offers the best chances of a win in various variants. Build your wins with the strategy.
Set your budget and follow it: You will have an enjoyable experience when you play for long. Also, you must have a budget to avoid depleting your cash quite fast.
FAQ's
Can I play for real money with Roulette Apps for Android phones?
Yes, but you will have to load your account with cash beforehand. You can use various methods such as credit cards and e-wallets, such as Skrill and PayPal. Click your favourite variant and start playing.
Is the bonus eligible for playing?
Yes. You can access bonuses on Android devices. These bonuses may be free spins and match-up and welcome bonuses. The best Roulette App for Android will offer you exclusive bonuses if you join the mobile casino for the first time. However, you must also be playing for real cash to access the bonus.
Are Android Apps safe for use with payment methods?
Many online casinos have SSL encryption to keep your financial info information safe. They use the same security protocol for Android apps. Therefore, your details should be safe. We will notify you about any rogue apps that have many complaints against them.
Apps working with reputable payment companies and licencing from legitimate bodies is a sign of high trust. However, it is your responsibility to keep safe by using passwords to keep your information safe. Install a firewall if using public Wi-Fi to avoid tapping.
Which are the most popular roulette games for Android devices?
European and French roulette variants are most popular with Android players. They have a low house edge, which increases winning odds. European versions have a single zero and 36 numbers. You can increase your winning odds with several techniques. The French version looks like the European one only that it has table layout. It also has phrases like Passe and Manque to refer to numbers 19-26 and 1-18.
Artikel:
Android Roulette Apps
https://www.online-roulette.com/wp-content/themes/roulette/images/logo.png
Online-Roulette.com