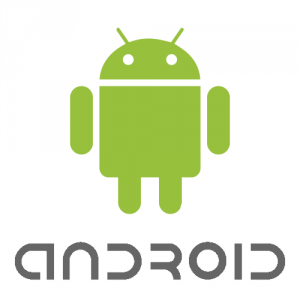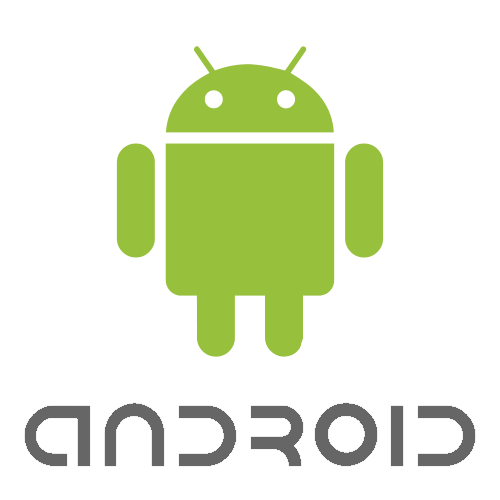 More gambling sites are now offering Android casino games. Many games have been optimized for this form of gameplay, including the roulette. New players no longer need to use PCs to access casino games because a brief visit on Google's PlayStore will give them access to a casino app that offers the same gaming experience. Android Roulette game is one such app that allows players to play for real money.
Read on to find out what the best Android Roulette app has to offer in terms of:
A range of roulette variants

Tips on how to play the game on Android devices

Bonuses that come with playing the roulette on an app
Roulette Variants with Android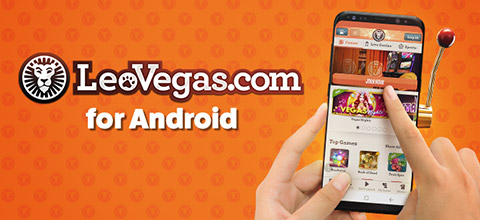 Despite the vast range of roulette variants, only a few are supported on Android mobile devices. The mobile casino gaming industry is still developing thus, you are likely to find many Android roulette casinos offering one or only two roulette variants. There are three roulette variants, and these are the European, American and French roulettes. Most mobile casinos are offering the European and the French options as they have better odds.
The European roulette has a house edge of 2.7% while that for the French roulette depends on the type of bet you place. Bets placed on even money attract a house edge of 1.35% and wagers on non-even money shot have a house edge of 2.7%. The French roulette also features the La Partage rule, which allows a player to recoup half the bet if he loses. You will hardly find an Android roulette casino hosting the American roulette given that it has the worst odds (house edge of 5.26%). Advanced Android apps may also host other roulette titles like Roulette Pro, Progressive Roulette, the Roulette Low Stakes, 3D Roulette, and the Mini Roulette.
How to Play Android Roulette
Choose your desired Android roulette app and download it. New players need to sign up with the online casino to begin playing. If you are playing the Android Roulette app with real money, then you need to credit your account with real money. Most apps allow players to save their payment details, so you don't need to log out when cashing out or depositing. When you have deposited to your account, navigate your device to find your ideal roulette variant to begin playing. Be sure to acquaint yourself with the different roulette betting strategies:
Martingale: The strategy requires players

to double their bets after making a loss

. For example, if you bet $10 and lose, you make another bet of $20. If you win, you recover the original bet
D'Alembert: With this strategy, the player's bet is

increased by one if he loses and reduced by one after a win

.
Reverse Martingale:

The house doubles the player's bet after every win until he loses

. For example, if the player bets $10 on red and win, you bet $20. If the player wins again, he bets $20, and if he loses, he goes back to the original bet, i.e., $10.
Fibonacci: The strategy involves

adding the previous two numbers to determine the amount you should bet

. The sequence is as follows: 1-1-2-3-5-8-13-21 and so on.

Advantages:
Convenience: The greatest advantage of this game is the convenience it offers to players. With any Android mobile device, players can access the roulette on the go.
Ability to accommodate as many mobile devices: Android is an open source operating system hence, able to accommodate as many mobile devices and online casinos offering native applications.
Accessible: A visit to Google's Play store and you are sure to find the Android Roulette app where you can download the app for free. The app does not take up much space on the smartphone or tablet.
Disadvantages:
Small screen size: The small screen size compromises the quality of the graphics and design of the game. Also, smartphones don't create the real gaming experience because the screen size is only a fifth of the computer's screen. It explains why most players prefer using Android tablets.
Unstable internet connection: Android roulette casino works correctly when there is a stable internet connection. Any disruption causes the game to lose settings, so you have to start the game from the beginning.
Slow action: The mobile version is somewhat slow as players can only play one table. It means the player may not get as many bets per hour as they are used to.
Our Tips
The roulette is one of the easiest casino games. If planning to play Android Roulette game for the long-haul, these tips should help you earn a decent profit:
Place outside bets: They include the red, black, odd, even pockets, 1-18 and 19-36 pockets. These bets offer a 50/50 chance of hitting the winning number.
Opt for the European roulette: It is great to find an app offering all roulette variants, but you need to choose a variant that increases your chance of winning. French and European variants are just what you need.
Look for reputable roulette apps: With a reputable app, you are sure to find a range of roulette variants and receive pay upon winning. Apps from reputable casinos also keep players' details safe.
Try different betting strategies: It helps identify the best strategy for the different roulette variants and build your bankroll within a short period.
Set a budget and stick to it: The beauty of using a casino app lies in the ability to play for a long time. As such, it is essential to set a budget before playing and make small wagers to avoid depleting it fast.
FAQ's
Can I Play Android Roulette with real money?
Yes. However, Android Roulette app with real money requires players to credit their accounts with cash. Use a credit card or e-wallet payment methods like PayPal and Skrill and choose your preferred roulette variant to start playing.
Can I Use My Bonus When Playing?
Yes, the app offers bonuses regardless of the device you are using. They may be in the form of welcome bonuses, match up bonuses, and free spins. The best Android Roulette app offers exclusive bonuses to players using mobile devices to play the roulette for the first time. Only players who have opened a real money account through the casino's Android app are eligible for the bonuses.
How Safe are Payments with Android apps?
Most online casinos use SSL encryption to keep players' monies safe. The same level of security applies to Android apps so that players should be confident about the safety of their financial and personal details. Our experts are keen to identify rogue apps, especially if they have attracted significant complaints among players or have acted unfairly. We also take steps to alert the appropriate authorities.

Also, the presence of reputable payment options and legitimate licensing shows the app is trustworthy. The buck also stops with the users. They should keep their details confidential and use passwords to lock their mobile devices. Players using a public Wi-Fi connection should consider installing firewall software to enhance security.
Which Android Roulette games are popular?
The most popular roulette games are the French and European variants. This is because they have a lower house edge, meaning that players can make wins fast. The European roulette has a single zero and 36 numbers. Players can increase their chances of winning the European version using special roulette techniques. The French roulette resembles the European roulette only that it uses a table layout that is reminiscent of the French descent. Phrases like Manque and Passe are used to refer to numbers 1-18 and 19-36.
Artikel:
Android Roulette Apps
https://www.online-roulette.com/wp-content/themes/roulette/images/logo.png
Online-Roulette.com