Online-roulette.com is a platform for players who would love to play roulette online. Whether looking to play online roulette for fun or for money, it is important to familiarize with the essentials of the game. This site provides a virtual guide about what players should look out for when choosing a suitable casino to play the game. It covers a range of topics among them:
• An explanation of the rules of the game
• Tests and recommendations of the best online casinos for playing the game
• An overview of the different variants
• Tips on how to win the game
Roulette rules and game instructions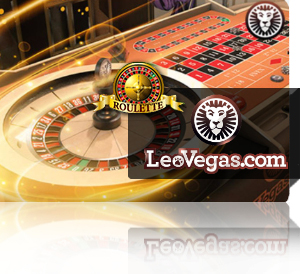 Top mobile app
very good live casino
Awarded several times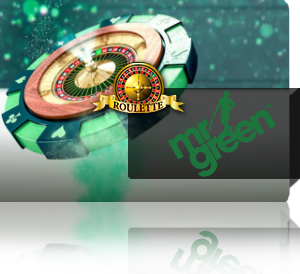 Exclusive Roulette promotion
One of the biggest online casinos
Play Roulette for free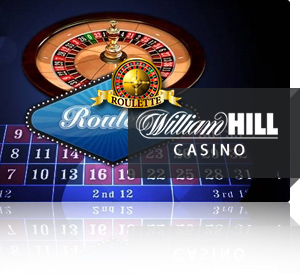 Many bonus offers for every taste
One of the oldest providers worldwide
Live roulette starting from 10 cent
What makes online-roulette.com unique compared to other providers?
Players who are well-versed on how to play the game may rely on this knowledge when looking for a casino to play roulette. While such knowledge comes in handy, it is important to use information from independent sources like online-roulette.com to obtain additional ways on how to make killer profits when playing the game. Experts at online-roulette.com perform extensive tests on a range of casinos and provide reliable information on how to choose the best online roulette casino. The site also lays out the criteria used to rate these casinos as the best because transparency is a crucial factor for online-roulette.com.
What are the Criteria for Our Online Roulette Ratings?
Most casinos have three classic roulette variants- French, European, and American. Other casinos host a variety of novelty games like the Multi-wheel and Pinball roulette for more exciting game play. We realized that these variants don't differ significantly in structure and game play, but online casinos include them to add to the variety of online roulette games.
There are no bonuses provided for playing this category of games. As such, our analysts evaluated casinos offering the welcome bonuses and the wagering conditions attached to them. The conditions should be reasonably low and also give players the highest pay-out rate.
Apart from the gaming variations, we also looked at the software providers. Casinos with games from multiple gaming providers ranked higher than those who relied on a few providers for their gaming selection.
We also looked at the casino's ability to provide multiple customer support platforms. Those with a live chat option, FAQ section, telephone, and email addresses received a higher rating than those without.
Land-based games allow players to follow the game, which eliminates cases of rigging and cheating. Online casinos, however, have a greater task of offering safe and secure game play. Analysts at online-roulette.com evaluate the casino's regulatory authority when rating it for security and safety. Those regulated by reputable authorities like the UK Gambling Commission have a higher rating. We also look at the testing agencies used to perform an analysis of the pay-out for the casinos. Those authorized by UKGC include TST, GLI, and eCOGRA.
Any country or state regulates online gaming activities through licensing. The UK, for example, is known for licensing gambling activities in terms of freedom and player protection. Licensing also means the casino offers fair and honest play. Casinos with licenses from reputable organizations were rated higher than those without.
Most online roulette reviews rated casinos with a range of payment methods higher than those that offer fewer methods. The most common methods include Maestro and Mastercard and e-wallets like Skrill, PayPal, and Neteller, and prepaid options like Paysafecard. During our review, we found that players preferred using e-wallets methods like PayPal when playing the game.
We also keep an eye on the actual pay-out rates. Generally, casinos should offer a theoretical return of 97.3% for both French and European variants or something close to this rate.
How to find a Suitable Casino?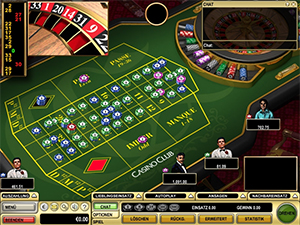 The best casinos promise the best welcome bonuses and claim to provide fair and honest play. However, some of them don't live up to the hype hence, the need to know how to choose a suitable casino. Our analysts found these criteria helpful:
Go through Casino Review Websites

: There are numerous casino review websites that offer informative and unbiased information about gaming sites. Review sites provide a list of the features that every player looks for.

Review several gambling forums:

These platforms allow players to share their experiences with online casinos. Thus, if a casino does not offer free and fair game play, players are likely to launch complaints. Negative comments from an anonymous user cost a casino hundreds of Dollars in revenue. As such, casinos are compelled to deal with players honestly.

Go through complaint websites

: There are numerous websites that enable players to air their grievances about casinos. The casinos also respond promptly to the complaints, making these sites reliable sources of information for players looking the best online roulette casinos.

Pay attention to negative reviews:

During our extensive review, we realized that the most common complaint from players was about pay-out refusal. However, upon further investigation, we found that such complaints are as a result of the player's failure to follow instructions. For example, a player may be required to wager a specific amount before cashing out.
How do Casinos Prevent Fraud?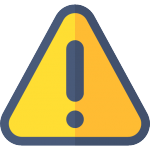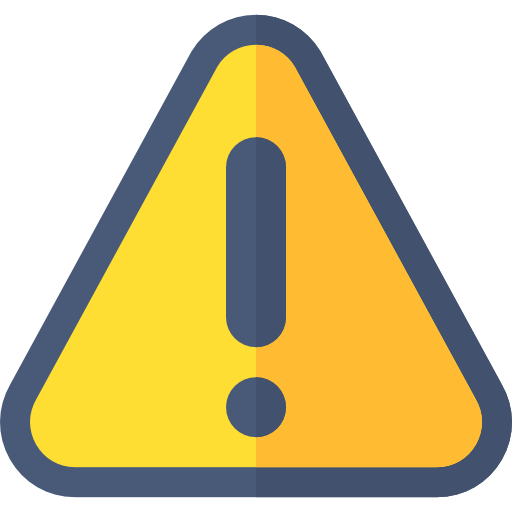 Roulette online is a game of chance. However, when money is added to the equation, it's only a matter of time before criminals find ways to exploit some strategies to their advantage. Both dealers and players have been found cheating when playing the game. The modern game is wrought with fraud thanks to a rise of talented cheaters who use sophisticated technology. They use computer programming to find biased wheels and predict results. The most memorable case is that of Monique Lauret who used a remote control to ensure the ball landed on specific numbers while others landed on winning bets. The Frenchwoman won more than a million in the 1970s. Casinos know this too well and have devised systems that monitor players, employees, and equipment to prevent cheating:
Inspections: The casinos inspect their equipment regularly to protect players from using wheels and tables that have been adulterated. Also, outcomes are recorded and analysed to identify patterns that indicate bias.
Etiquette: This measure applies to land-based games where players are required to keep their hands away from the layout to avoid pinching or past posting.
Security systems: Most casinos have invested in sophisticated technological systems that track the wins and losses of every player. As such, serial cheaters are called out for inconsistent playing patterns.
Casino providers you should avoid
Take your pick between old, established, and new casino sites for an exciting gaming catalogue. Naturally, online casinos are regulated by the UK Gambling Commission, which ensures players use safe casinos with fair games. Here's our line-up of the best roulette casinos:
 Thebes Casino
This luxurious casino is somewhat old, having been established in 2008. It boasts a broad selection of games that include table games, online slots, and video poker from renowned software providers like Pragmaic Play, Microgaming, Habanero, IGT, and Betsoft, among others. The site is available on instant-play mode on desktops and mobile devices. This casino's slot selection ranges from the traditional three-reel variants to flashy, bonus-filled video slots with titles like Asgard slot, Da Vinci's Treasure slot, Wild Spells slot, and Pixie Wings slot. Table games enthusiasts will enjoy a range of titles, including Baccarat, Pontoon, Dragon Tiger, and Royale Blackjack, among others while video pokers have titles like Deuces Wild, Double Joker, and Joker Poker. Its live casino section is pretty vast, hosting multiple tables for a range of standard games, including Super6, Blackjack, and Baccarat, among others. The casino also boasts a VIP program that allows players to enjoy personalized banking options, exclusive bonuses, customer support, and betting limits on games. However, it is one of the blacklisted casinos that players should avoid when playing the game.
Grand Reef Casino
This Playtech-powered casino features a beach theme and offers an attractive welcome bonus to new players. Grand Reef casino is well-designed to let players navigate the site easily. Being a Playtech-powered casino, players are confident of finding popular gaming titles, including Blackjack, table and card games, different versions of this game, poker, progressive games like Jackpot Giant, Batman & Catwoman Cash, and the Age of the Gods. The casino has a mobile app that comes with more than 200 games, which players can access via tablets and smartphones. The beauty of the mobile roulette app is that it comes fully optimized for mobile play fits the user's screen size without compromising on the resolution. While the casino offers such an enticing gaming experience, it was blacklisted due to several reasons:

• Slow withdrawal times, sometimes up to several months
• They don't deliver the free bonuses and free spins
• Unresponsive customer care
• The owners have a bad history of scamming a jackpot winner

Crazy Luck Casino
The casino was established in 2011 and has an instant play and downloadable formats. It uses Rival software, hence, boasts a vast selection of slot games and one of them comprise i-slots. The software has been tested thoroughly and reports from other sites show that it offers fair gameplay. i-slots are video slots that have an intricate story that unfolds while playing. The bonus rounds are connected to the story development. The casino also hosts lots of three-reel classic slots and video slot games, roulette online, Five Card Poker, baccarat, single and multi-hand blackjack games. Crazy Luck casino also boasts a live chat feature that offers supports 24/7 and a toll-free number for Canadian and UK players. The casino was, however, blacklisted due to numerous unresolved complaints and delayed payments.
Our Conclusion
With this information, we are confident that any player can find a suitable casino to play online roulette. Our criteria for rating casinos that provide online roulette is based on online-roulette.com's principle of fairness and transparency. This online roulette review site also stands out because it offers players information about how to identify fraudulent casinos, giving examples like Thebes, Grand Reef, and Crazy Luck.
FAQ to Online Roulette
1. How does online roulette work?
Roulette has become one of the most-played casino games since it's discovery in the mid-17th century. Online roulette is the version of the game that was adapted for the internet. The rise of web-based casinos in popularity increased the demand for traditional games online. Roulette is one of the games that are present in every online casino game library. Almost everything about the game is the same, so anyone who has ever played won't have a problem with the online version. The game consists of the red and black table with the corresponding numbers of 1-36. Online roulette is available in several versions, just like the standard game. The European variant has one 0 on the virtual table while American roulette has two zeros. French roulette is the other variant common on online platforms. Casinos also offer the option of live roulette where you can play the game in a live casino. This version of roulette is designed to be more realistic, complete with a croupier at the head of the table. The quality of online roulette games depends largely on the developer.
2. How does online roulette generate numbers?
In traditional roulette, the landing of the ball on the wheel depends on how a dealer throws it and the laws of physics. Online roulette cannot rely on this, so in exchange, it uses a random number generator. An RNG is an algorithm that generates a number sequence at 'random.' Although an online roulette has a table and ball spinning around it, this is only for visual effect. The point is to make the game feel as natural as possible. When you hit 'spin' on the game, the RNG works behind the scenes to pick a number from a seed. This number is in a long sequence, so the algorithm simplifies it to suit the number on the roulette table, thus creating a winning number. Online roulette games undergo testing to ensure that they provide fair play. Always check the certification of an online casino before you begin playing roulette.
3. How to play roulette online?
The game play doesn't change when playing roulette online. A player has to bet where the ball will land on the roulette table. The table has the numbers 1 to 36 around it. It's divided evenly in two colors – red and black, so 18 numbers on each one. A green spot on the table holds the number zero. European roulette will have one of these spots while American has two. You can bet that the ball lands on any of the single numbers. Inside bets are wagers inside the numbered grid. If you bet on the outer section of the grid, these are outside bets. Players can be on odd numbers, even numbers, black or red.
4. How to win online roulette games?
Roulette is a chance game, therefore winning it has nothing to do with skill. Your bet wins when the ball hits the position you predicted on the table. The use of RNG at online roulette makes it difficult to predict where the ball will land. What you can do is have a strategy that is known to improve winning opportunities such as the Martingale formula. Don't depend entirely on betting systems, though because they are not fool proof. If the choice is available, always go for European roulette because it has a lower house edge. The casino house edge is on the 0, which in European roulette is only one, placing the advantage at 2.7%. American roulette, on the other hand, has a 5.26% house advantage.
5. Can I beat the online roulette software?
Given that the RNG is an algorithm, it is difficult to beat the software. Unlike in a physical casino, you don't have variables like the movement of the dealer's hands or gravity to calculate the drop off the ball. The system is designed to be complex for the fairness of the game. You can only successfully beat the game if you have the seed number from where the RNG generates its winnings, which is not possible. The most practical approach is to work out where the ball lands as accurately as you can. Even then, you would be guessing, which is all you can do in roulette. You can boost your chances by picking games with favorable RTP.
6. Can I cheat online roulette?
Roulette, like any other chance game, is hard to cheat. An effective approach is to try to keep the house edge as low as possible. Outside bets tend to hit more frequently than inside bets, but the payouts are smaller. Understand the various bets you can place in varying roulette games. Always know the odds associated with different bets. Ensure that you play at trusted online casinos to avoid rigged odds. Playing online roulette for free first can help a great deal, especially for a beginner. You can understand the game better before playing for real money.