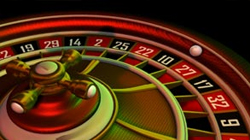 Roulette is one of the biggest draws of any casino, and an online casino is no exception. But for the uninitiated, playing the multi-pocketed wheel, with its numbers and colors and spinning ball can be a tad bit intimidating. This is especially true when you're putting real money stakes on the game. So what to do? Enter free roulette.
Yes, you read that correctly. Roulette can be played for free at pretty much all reputable online casinos, and certainly the ones we recommend. True you won't be able to win real money prizes that way, but there are plenty of benefits in terms of learning, practice, and plain old fun that make the prospect of free online roulette incredibly appealing.
Play Roulette for free
Play Roulette at PartyCasino!
Where to Play Roulette for Free
Online roulette can be played for free at most online casinos. Some of these casinos will require that you first register by going through the quick (and free) process of setting up a casino account. Many others, however, will let you play for free direct from the casino website, without submitting a thing. Either option is good.
For a little inspiration, we recommend taking a look at some of our top picks for places to play.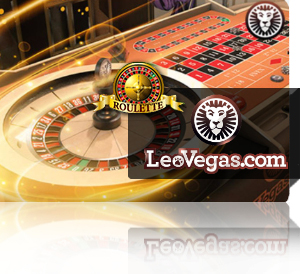 Excellent roulette options
Top mobile app
Multi-award winner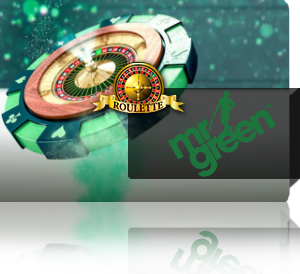 Exclusive roulette promotion
One of the biggest game catalogs
Lots of free roulette play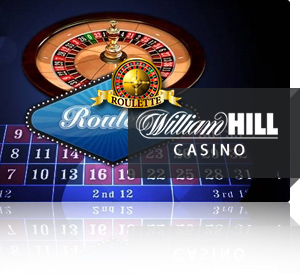 Many bonus offers of all kinds
Stellar reputation worldwide
Live roulette starting from 10 cents
Benefits of Free Roulette Play
You ask why play roulette for free? We say, why not! There is absolutely all of the thrill and skill involved in a regular roulette game, just without any of the risk factors on your wallet. In fact, this risk-free ability to play makes it an excellent choice for a number of reasons.
Familiarize yourself with the game: For new roulette players, the game can be a little confusing at first. Even if you read up on how to play the game, or watch other people at play, it is not the same as trying it out yourself, which is the beauty of free roulette. With free roulette you can familiarize yourself with the mechanisms of the game, and the different types of bets, until you get comfortable enough to start betting real money in the hopes of winning cash.
Try out new strategies: While it is important to point out that like all casino games roulette is predominantly a game of chance, it is also fair to acknowledge that there is some strategy involved. Of course, there is no obligation to subscribe to any of these strategies, but it can be fun exploring them and seeing if any of them work for you. Some of the more popular ones include the Martingale system, the Reverse Martingale betting strategy, the Paroli betting system, and the D'Alembert strategy, amongst others, and all of them can be put to work while playing free online roulette.
Test the casino's software: Although free roulette is ideal for roulette practice purposes, it can also be used as a more general test for an online casino as a whole. That is, when you play roulette online for free, you get a chance to test the software for speed, ease of use, design, graphics and how to place specific bets all without wagering real money – an experience that serves as a good indicator of what to expect from the casino's software in general.
Try different versions of the game: Even if you are familiar with standard roulette games, like French roulette or American roulette, once you go online, you will likely discover new versions of roulette you've yet to encounter. And who knows, maybe a new favorite can be found amongst them? To figure it out, it is often advisable to try new games for free, again, so you can get a feel for the twists and spins involved before moving on to real money play.
Roulette Games that Can Be Played for Free
As a general rule of thumb, if a roulette game can be played online it can be played online for free. So that means pretty much all online roulette games can be played for free. These include classic standard versions of roulette like slightly differing versions of European Roulette from NetEnt or Red Tiger Gaming, regular old Roulette from Pragmatic Play, or American Roulette from Realtime Gaming. If you are looking for some more interesting options, there is free play available for Astro Roulette by 1X2 Gaming, Roulette Master from NextGen Gaming, 3D Roulette from Playtech, and Roulette Royale from Microgaming to name but a few.
The Online Advantage for Free Play
There are many advantages in choosing an online casino over say a visit to Las Vegas or Macau, and one of those is definitely the opportunity to enjoy free play. Step into a bricks and mortars casino for yourself and ask for a free spin and see what happens. We can only imagine the looks you'll get at even expressing such a thought. Because bottom line, no matter how you spin it, online casinos have a clear advantage over land-based establishments as they are the only places that offer free play, ever, no matter which game you choose, and certainly for roulette.
How to Play Roulette for Free
Simply put, playing roulette for free is done in the exact same manner as real money play. The difference here is you are using play money or tokens to do your wagering, as opposed to cash. This free money, by the way, is automatically seeded into your account by the casino. Some casinos have a limit on how much free money they provide. Most, however, easily let you reload as they understand the value in letting you play for free.

To identify a free game, simply scroll over the roulette game you are interested in playing. You will usually see two options marked on the game. The wording might be slightly different between casinos, but you should be able to tell the difference between the free play and real money play options quite easily. Things that indicate free play include a button labelled 'Free Play', 'Demo Mode', 'Fun Mode', and the likes. Again, as mentioned above, the free play option may not be available at every single online casino before registering. So if you don't see it, and you want to try a free game, it could be well worth your while to do a quick sign up. Once you have opened the game, it will appear exactly the same as it would in real money play, with the full functionality and rules applying.
Each game has a slightly different interface and betting mechanisms, but basically you will need to set your bet by choosing the amount you want to wager, and where on the table you want to place your wager. You will then need to click the 'Spin' button (or however it's labelled) to set the wheel in motion. As in regular game play, make sure to keep an eye on your free money account as budgeting should always remain a factor. Wins will automatically be paid back into your free money account and you can keep going from there – spinning and hopefully winning to your heart's desire. Of course, if you are playing a new version of roulette you are not familiar with, you can also have a look at the game's information – a service pretty much all online casinos provide, so you can get a better grasp of this particular game's rules and way of play.
Things to Look for in a Free Roulette Game
If you're wondering what to look for in a free roulette game – i.e. what are the must-haves that make all the difference – the answer is, whatever is important to you. Seriously. Only you can determine which games you like, though we highly advise only playing at reputable online casinos with full licensing to keep yourself safe. Other than that, as long as you like the graphics, feel the pace of action is fast enough for your taste, and the RTP works for you, then you may have found yourself a winner in terms of free roulette games.
Is Free Roulette Available in My Language?
Although originally hailing from France, roulette is now a seriously international game. That is, you should be able to find roulette in English at all online casinos, and a variety of other languages– like German, French, Spanish, Italian, and Japanese – depending on which geographical markets the casino you have chosen serves.
Free Mobile Roulette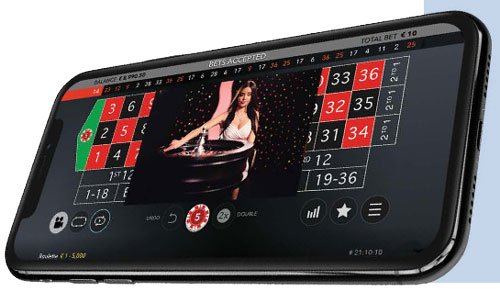 Just like online roulette, mobile roulette is absolutely available for free. More so, as more and more online casinos now support mobile play, that means all of their roulette games should be available in their entirety on mobile, including free mobile roulette play. And since mobile roulette can be a little tricky, with its small screen and all those game details you need to keep track of, playing for free can actually be a highly advisable first start when choosing a mobile roulette game.
Free Live Roulette
Unfortunately, the live casino format that has become increasingly popular over the last number of years is not available in trial mode. As such, free live roulette as far as we have found is not available as an option. But you can have a look at the live roulette table without betting real money.
Play Roulette with a Bonus
Let's be clear, playing roulette with a bonus is not the same as playing for free, as with the rare exception you will need to make some sort of deposit in order to get a bonus. True there are the odd total freebies out there, but they are generally for slots. As such, playing online roulette with a bonus is not the same as playing for free.
That being said, if you got say a 100% bonus, you will be able to stretch your money further, and that feels quite similar to free, as you can get in far more rounds on the same investment. However, keep in mind, that bonuses come with a wagering requirement, and playing roulette does not always contribute to clearing them. Furthermore, when it does, it generally does so only to a certain degree which is usually under 25%. That means, it is not always worth your while to play any bonuses you have collected on roulette.
Facts about Roulette Online

Tips for Playing Free Roulette
Playing free online roulette, as we already covered, is exactly the same as playing the real money version of the game, just without the risk. So any tips we have for free roulette are the same as we would give for playing any online roulette game. The only difference here would be maybe to try new things you would be intimidated by if you had real stakes on the table.
For example, since it is not real money on the line, you can try fancier bets or formats you are less familiar with to see how they feel. Without the risk of a depleting bankroll, you may feel freed to experiment until you get comfortable with a betting style and sums. That being said, since your bankroll is an essential element of enjoyable play, even when going at it for free, you should be paying attention to how you spend. Keeping to a viable bankroll at the end of the day is the only real way to get a real feel for the game, and of course keep gambling fun.
Bottom Line on Playing Free Roulette Online
When it comes to gambling online there is incredibly enough actually such thing as a free lunch. Well, at least free games. And these games in our opinion are just as good as the real deal. Although you won't win cash prizes, you will be able to learn about different games, explore roulette betting strategies, and even try your luck at some high stakes wagering if you choose – all risk free.
This makes for a great way to pass the time if you just want to wager on roulette for the fun of it (and why not really?). Or it can help you hone your skills and grow your confidence, both of which will substantially improve your overall game. So give it a chance, and try roulette for free!
Play Roulette at PartyCasino!
Artikel:
Free Online Roulette
https://www.online-roulette.com/wp-content/themes/roulette/images/logo.png
Online-Roulette.com