European roulette is one of the most popular roulette variants in the industry and there is a reason for it. The main reason is that it has a low house advantage of just about 2.63%. Therefore, players have a higher chance of winning with this version of roulette than other versions. You just need to put good strategies in place and are good to go.
In this review you will:
Know the difference between European roulette online games and other types of roulette
Learn practical strategies and tips to win in the roulette game
Learn various features, how to play, and payouts
Play European Roulette for free
play now with real money
A Quick History of the European Roulette Version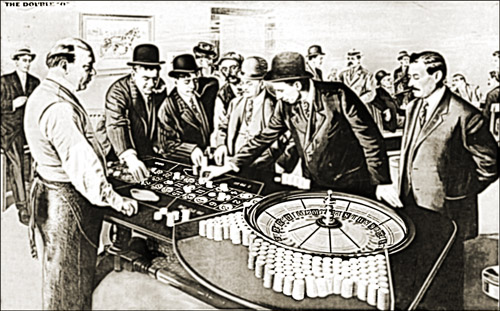 Roulette is believed to have started as a military game among soldiers in Asia and Europe. Roman and Chines soldiers played the basic form of the game before the current wheels were invented. The Chinese were known to use wheels to torture captured soldiers and wager on possible results. The Romans, on the other hand, ran a spear through a wheel to spin and mark ten spaces for playing the game.
The French later refined the game in the 17th Century. Early mentions of the game are in a novel called La Roulette ou le Jouer by Jacques Lablee. It describes roulette as having numbers 1 to 36 with extra zero and double zero. The extra pockets are the casino's advantage and meant for the bank. This was the mode of playing roulette until 1843 when there a casino was opened in Homburg in Germany where a single-zero roulette was offered. This went on until Monte Carlo joined the new trend and paved the way for the variant to be used across European casinos.
Learn to Play European Roulette
The European version of roulette has 37 pockets numbered zero to 36. These numbers alternate between black and red with zero in green. These numbers are arranged in such a way to have equal chances for black and red pockets. You are required to predict the pocket where the ball will stop. You select a number and bet on it. The European roulette wheel spins in one direction and the ball the other. If the ball stops at the predicted pocket, you win.
In an online roulette table game, you need to click the spin button after making a prediction and placing a bet. Some variants allow you double the bet with every extra spin. Your coin value appears on the screen. Ensure that you learn the inside and outside bet terms on the European version. On the inside are a line, corner, straight, street, and split bets. The outside bets are color bets, odd, or even, dozen, columns, and low or high.
Differences between European and American Roulette

The European version differs from the American version that it has a single zero while the American one has two zeros. The one zero in the European variants increases your odds of a win. You have a 36/1probability of winning in European variant against a 37/1 chance of winning in an American one. Besides, you place outside bets on two sides of the European roulette table. However, on the American one, you place bets alongside the table. Both have alternating black and red numbers for numbers 1 to 36.
The European version is similar to the French one in various aspects. However, they have different rules. The table layout and winning odds for the same bets are no different. However, in French roulette, there is a splitting rule or la partage. The rule allows you to recover half the bet on losing. There is also the en prison rule that allows you to get the stake back if the ball lands on a zero when you bet on even odds. In these two cases, you have a chance of getting at least half of the stake if you lose.
Our Tips
Double Dozen: This involves the betting of two sets of 12 numbers with equal amounts. Each set has a payout of 2:1. By betting on both sets, you take 24 numbers and, therefore, increase your chances of a win. If any of the numbers in both sets win, you can return all your cash and make some profit. Here is an example; if you placed a 10 CAD bet on each set, you would have spent 20 CAD. In case one of the numbers wins, you get a 30 CAD payout. So, you get your 20 CAD and 10 CAD profit.
Try Free Game: Trying free games allow you to acquainted with the game. You are also able to try various strategies without risking the stake. With various casinos offering real money and free versions, you can implement the skill learned in the paid version.
Martingale System: This system is popular on outside bets. It is a European roulette strategy to helps structure profits and losses. It states that you double the bet with every loss until you hit a win. The win should cover the original bet and losses.
FAQ
Find some of the most asked questions about European Roulette.
How do you play the European Roulette for free?
To access the free version of the European version, visit your favorite European roulette Canada casino and scroll through available roulette variants. You can also search for one using the search bar. Select the trial or demo mode and start playing as you would do on the real money version.
What are prevailing European roulette odds?
Given that there are 37 numbers in the roulette version, your chances of winning when you pick a single number is 2.70%. Otherwise, you can have improved European roulette odds if you pick other bet types. Corner bets have a 10.81% win chance. Street bets have 8.11% chance, line bets have a 16.22% probability while split bet has a 5.4% probability of a win. If you go with outside bets, you have odds of 32.43% to 48.65%.
Can the Roulette System be implemented in the European version?
Yes. Any system that seems to increase your chances is usable. However, its effectiveness may vary from one user to another. Given that roulette is a game of chance, some rules may not be followed. However, you can try any system you believe may give you the desired results.
What are the payout rates when playing European Roulette?
Your payout ratio depends on your choice of a bet. If you go for inside bets, a straight will pay 35:1 while a split will pay 17:1. If you go with street bets, you get 11.1 payouts. Corner bets pay 8:1 while line bets pay 5:1. For outside bets, a dozen and column payouts are 2:1. High and lows bets on colors, as well as odd or even pay even money.

Artikel:
European Roulette
https://www.online-roulette.com/wp-content/themes/roulette/images/logo.png
Online-Roulette.com