Roulette is an uncomplicated game. It's partly the reason the game is popular. Once you grasp the basics of online roulette, you can play just about any variants. Players in Canada have several versions to choose from at internet casinos. For those who are only now getting into roulette, the main versions are European, French and American. The first two have almost the same betting options because they have 37 pockets. America roulette has 38, and that means a different set of betting combinations.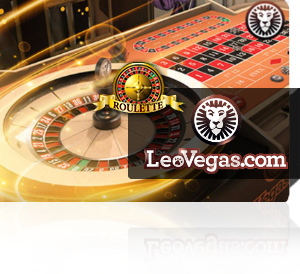 Top mobile app
Very good live casino
Awarded several times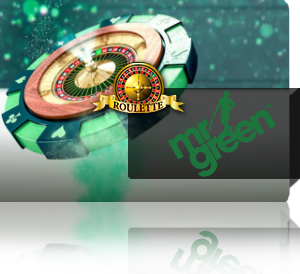 Exclusive Roulette promotion
One of the biggest online casinos
Play Roulette for free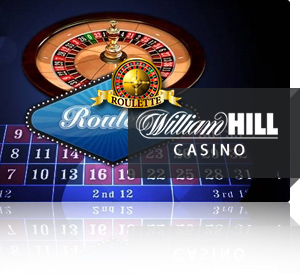 Many bonus offers for every taste
One of the oldest providers worldwide
Live roulette starting from 10 cent
The goal is to pick a position on the roulette table where you predict the ball will land. Now, what can you do to increase your winning chances? Firstly, know that roulette is a chance game. No skills can help you change the outcome. It's not uncommon to find resources peddling secrets that will help players win at roulette. Don't fall for these. However, you can use certain roulette tips to minimise the risk of losses. We compiled this guide for Canadian players to help them enjoy roulette.
Select The Right Variation

The different roulette variants available can make settling on one daunting. Besides the three primary variations, players have a few others like Roulette Royale, mini-roulette and multi-wheel roulette. All these offer different odds, and you should use that to pick the version to play. One of the basic roulette tricks is to know what to expect from a particular roulette game. European is always a better alternative to American roulette because it has a lower house edge at 2.7% compared to 5.26%. Note that if you go for European roulette, regardless of the specific title, the house advantage doesn't change. Once you have the roulette version, learn the odds of the different bets it offers. For example, even bets (red/black, high/low, even/odd) pay out 48.60% while single numbers pay 2.70%.
Consider Table Limits
Always check the table limits of an online roulette game before wagering real money. Even though different titles of the same roulette variant have equal odds, the table limits are usually dissimilar. For instance, a European roulette game from NetEnt might have different limits from a Playtech title. The table limits are the minimum and maximum coins that a player can wager on a particular game. One of the online roulette tricks to keep in mind is to find table limits that suit your gambling demands. The type of gambler that you are will affect this decision. A high roller will want a roulette wheel that offers high maximum limits. On the other hand, a novice who doesn't want to risk on big wager might prefer the lowest table limits.
Beware of the Gambler's Fallacy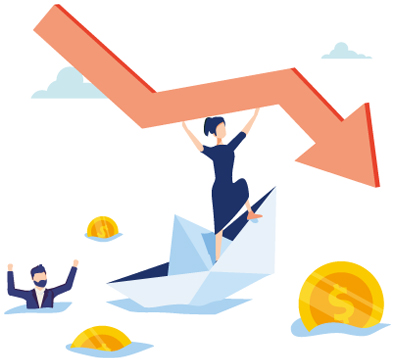 The gambler's fallacy has seen many roulette players lose astronomical amounts of money. What is this fallacy? It implies that if you lose consecutive bets, then you are due for a win soon. Several roulette betting systems use this principle as their foundation. Players in Canada should be careful not to fall victim to this fallacy. Never assume that because you have spent money on a roulette game, the system owes you and will somehow pay you back. The gambler's fallacy can have you playing until your bankroll runs out without trying any other tactic.
Use Betting Strategies but Don't Rely on Them
Most of the roulette tricks out there don't forget to include the use of betting systems. Getting into the effectiveness of betting strategies is a whole different debate. However, some systems, especially positive progressions, show promise. Don't forget that online roulette contains a random number generator. It means that it's virtually impossible to predict the game's outcome. Implementing some smart betting moves can decrease risks, though. It's why we recommend using carefully selected betting systems. Avoid depending on them for all your roulette gaming. Don't take roulette strategies as absolutes. Combine them with other tricks like choosing the right bets and knowing what to wager. Take the time to learn more about a betting system before using it.
Play at a Reputable Casino

The online casino in Canada where you play roulette is important. You could have the best betting strategies and the smartest tricks, but if the casino is dubious, it won't matter. An illegal gambling platform can have ways to rig the games to its favour. The products on the site might not have fair odds for users. In other cases, casinos refuse to pay out honest winning. Regardless of how well your roulette game goes, you don't get to see the fruits. Avoid such problems by finding a legitimate casino. For one, see about the registration and licencing. A legal website will be registered in recognised jurisdictions like the UK, Malta and Gibraltar. Always check that a casino has a seal from a game testing lab like eCogra, GLI and iTech. Don't forget to look at casino reviews to see if any complaints exist about the service delivery.
Leverage Bonuses

One of our roulette tricks for Canadian players is to capitalise on bonuses as much as possible. Your gaming experience depends on your betting power. Promotions can help you build a bankroll. You can use bonus funds first to play your preferred roulette games then dip into your account balance. Therefore, when settling on an online casino, consider the different promotions. The welcome package is the most critical. Most casinos match player deposits 100%, and that can make a considerable difference. Watch out for reload bonuses, free spins and daily offers. Remember to check the conditions of a promotion to make certain you can fulfil them. Weigh the pros of a bonus before claiming it.
Avoid Chasing Losses
Our guide for roulette tricks Canada would not be complete without cautioning players about bad gambling habits. Chasing losses is a common one. It's tempting to want to keep betting to recover the money you lost. In fact, it can feel like you owe it yourself; you don't. Before you even begin playing, understand that gambling comes with some risks. Ultimately, the house always wins. For this reason, know your risk tolerance. How much are you willing to lose? Don't play a table with a CAD 500 minimum limit when you can only afford CAD 20. When you win, remember to cash out. Note that you are gambling for fun. When you are no longer enjoying yourself, it's time to stop.
Practice Regularly
Regardless of how simple roulette might seem, practising it doesn't hurt. You can gain a comprehensive understanding of online roulette by playing consistently. Regular gaming doesn't have to cost you. Players in Canada have several ways to play roulette for free. A majority of games come with demo versions. Most casinos don't even require you to have an account. Pick the roulette game and click on the 'play for free' icon. You get to try out the different features of the game without paying a cent. Alternatively, you can use no-deposit bonuses. Some operators provide these while others are available on affiliate websites. Players can receive free funds to play on selected games. Free roulette is an opportunity to test betting strategies to see if they suit you.
Artikel:
Roulette Tricks Canada
https://www.online-roulette.com/wp-content/themes/roulette/images/logo.png
Online-Roulette.com