Any roulette player who has been around long enough has heard of the Paroli betting strategy. It is among the most popular one out there. Some people refer to it as the reverse Martingale, but it is more than that. The betting system goes back to the 16th century when roulette was a favourite. Victor Bethel, in his book about gambling systems of play in Monte Carlo, mentioned the Paroli, which increased the popularity of the system. Centuries after its introduction, the strategy hasn't lost its appeal. Research and speculation about the origin of the system indicate that the word Paroli might have come from 'Par,' which is Latin for 'to equal.' The system requires the player to bet twice the initial amount in case of a win.
However, some experts suggest that it is more likely that Paroli came from 'parole,' which is Italian for 'give your word.' In a traditional game called basset, paroli was a strategy that involved parlaying a bet. It meant that the player could use the winnings from one wager to bet the next session. A myriad of other games used paroli as part of their systems. As with different roulette strategies, paroli is neither mathematical nor scientific and doesn't guarantee winnings or better odds. Remember that roulette is a chance game, and there is no room to beat the system. However, a betting tactic is advisable, especially for a novice player. Here, we tell you the fundamentals of the paroli strategy and why you should consider it.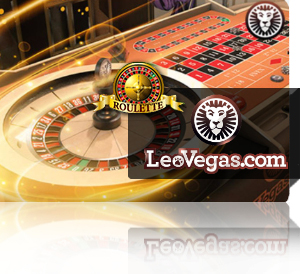 Top mobile app
very good live casino
Awarded several times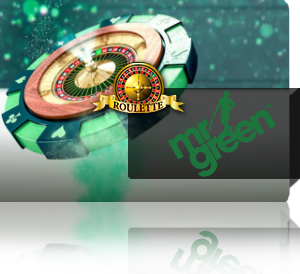 Exclusive Roulette promotion
One of the biggest online casinos
Play Roulette for free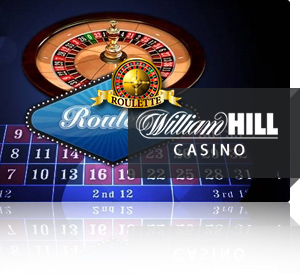 Many bonus offers for every taste
One of the oldest providers worldwide
Live roulette starting from 10 cent
How the Paroli Betting System Works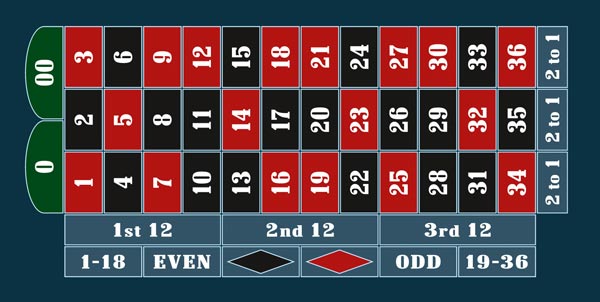 The operating principle of the paroli roulette system is that you have to double your better when you register three consecutive wins. Start the game as you would any other roulette session with a single bet. If you lose, bet another unit. Repeat until you strike a winning combination. For that win, double the wager and if it loses, return to the single unit bet. However, if this bet wins, double it again to raise the units to four and if you win, double the wager. When you complete the three wins, the progression resets, and you do it over again. The premise of the paroli betting tactic is that wins and losses come in streaks when gambling. It seeks to capitalise on that with as little risk as possible. The idea is that when you hit a winning streak, the two-unit wager covers the losses you have incurred this far. Paroli is designed for even-money bets, so you can use it when wagering on red/black, odd/even and high/low. It is why the system is ideal for other games that have even-money bets such as blackjack, craps and Sic Bo.
Advantages of the Paroli Betting Strategy
One distinct advantage of the Paroli system is that it works on a positive progression, which is what makes it stable. The principle of this tactic is that you only double your bet after winning. Even then, you are using your winnings to plump up the wager, rather than investing from your bankroll. In this progression, you stand to win seven units but only lose one. For every three consecutive wins you clock, the reward is seven units from the house that can cover previous losses. If you lose, you only have to bet the same amount. Paroli prevents you from chasing losses, which is highly recommended when gambling.
The simplicity of the betting tactic is a huge reason for its growing status in the online roulette sphere. When looking for a betting strategy, you want the most straightforward option available. The last thing any roulette player needs is having to work out a mathematical formula or practice for hours before grasping the elementals of a betting system. Paroli doesn't come with a steep learning curve and players of different calibre can incorporate the betting system when playing. The uncomplicated nature of the strategy saves time and energy, allowing players to focus on gaming.
The size of the bankroll is another reason some roulette players pick Paroli over other systems. You don't need a large playing budget to implement this strategy. A player doesn't lose anything other than what is already in the table, whatever that is. Unlike a negative progression tactic, you don't need to add money to multiply a lost bet. This feature makes Paroli suitable for players of all budgets.
Using Paroli Tactics on Roulette Casino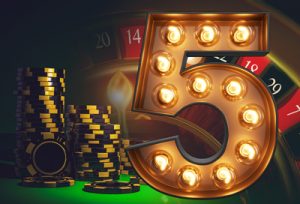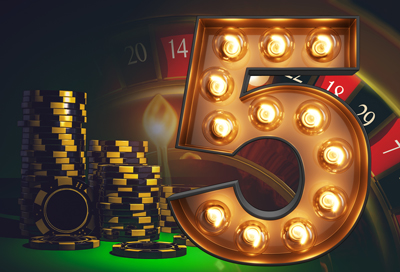 Knowing the Paroli roulette system is one thing and executing it is another. Firstly, decide the bankroll that works for you. Remember the number one gambling rule- never bet money that you can't afford to lose. Once you have the budget, settle on the initial bet, which ideally should be less than 5% of the entire bankroll. Say your roulette budget is $200 and your wager is 2%, so you bet $4 on black to win. If you lose, then you have to put in the same $4 for the next spin. In case you win, your next bet will be $8, and if you win again, the following bet should be $16. You can use a paroli simulator to see how bets pay out to know what to expect before playing.
Long-term Winnings when Using the Paroli System
Not unlike other betting systems, the Paroli betting system is not foolproof. The winnings are restricted to three consecutive sessions. Some tactics require six successive wins in a progression, which is where paroli is superior. Getting three wins back to back is more probable than six. Players should also consider the house edge, which is structured to limit winnings as much as possible. Don't expect to land consecutive wins on every progression.
The system of paroli is straightforward, which is part of its appeal. Regardless of your experience with roulette strategies, you can pull it off. However, it's not without downsides, and you should factor these in when applying the system to online roulette.
Test the Paroli Strategy!
Artikel:
Paroli Betting System
https://www.online-roulette.com/wp-content/themes/roulette/images/logo.png
Online-Roulette.com